Stephen M. Parkin
Professional Editorial Services
I am an experienced college teacher and professional editor based in Central Oregon.
I have more than a decade of experience teaching college-level writing and literature classes, for which I have won multiple awards. I have also worked as an educational consultant and an academic tutor in the public school system.
As an editor, I specialize in professional and academic writing, but I also provide professional, high-quality editorial services for business, creative, and commercial applications.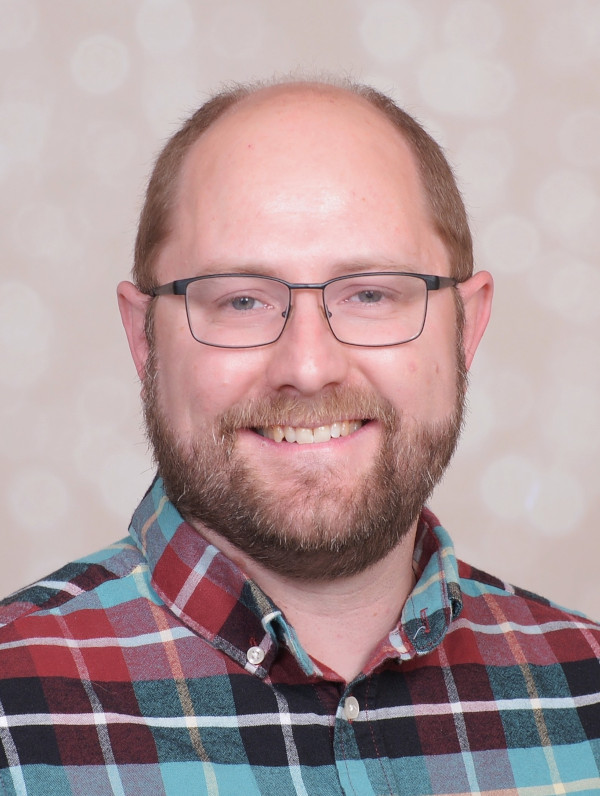 Please contact me for information or inquiries!
Background

Stephen is a dedicated educator with a passion for helping students connect meaningfully with their learning. He has won awards for his engaging, responsive teaching, including on the basis of recommendations from his students.

Stephen is also a skilled editor. His specialties are professional and academic writing across the disciplines, including the humanities, the social sciences, the natural sciences, medicine, law, and business.

Outside of work, Stephen is an avid tabletop gamer, cook, and outdoors enthusiast. He enjoys spending as much time as possible with his family.

Professional Experience

During his time at Whitman College, Stephen worked in elementary and middle schools as an academic tutor. Following graduation, he lived and worked in China teaching English at a first-class engineering college (Northwestern Polytechnical University).

Stephen returned to the States to complete his Masters and Ph.D. in Comparative Literature at a top program in his field at the University of Chicago. During his time in Chicago, Stephen taught English, literature, and philosophy to undergraduate students. He also taught academic, professional, and business writing to undergraduates, graduate students, and professionals, including business executives, lawyers, social workers, teachers, nonprofit managers, and many others.

Stephen has also worked as an educational consultant, with special expertise in curriculum design, course design, active learning, and assessment.

Education and Awards:

Ph.D in Comparative Literature (University of Chicago, 2019)
Certificate in College Teaching (University of Chicago, 2019)
Masters in Comparative Literature (University of Chicago, 2013)
Bachelors in Classics and Philosophy, summa cum laude (Whitman College, 2009)
Francis X. Kinahan Memorial Award for Excellence in Teaching Writing (University Writing Program, University of Chicago, 2014)
Award for Excellence in Course Design (Chicago Center for Teaching, 2014)
Editorial Services

As an editor, I help writers find their voice, sharpen their language, and produce work that will effectively reach their target audience. The editorial relationship is an important one for any professional writing—please make contact so that we can get to know one another and see whether I would be a good fit as an editor for your project!

I am happy to look at a selection of your manuscript (~5pp.) to discuss what type of editing might be most productive given the current state of the text, as well as to provide a sample of my work, before we sign an editorial agreement.

I am available for fast turnarounds as well as for extended, book-length projects; please contact me for a project quote. Whenever possible, I prefer a per-project fee, since it provides the most certainty for you and I alike.

Copyediting

Copyediting, the most commonly requested editorial service, involves correcting spelling, grammar, usage, and punctuation. If appropriate, it also involves checking cross-references and creating/utilizing a style sheet to ensure consistent, accurate usage across a manuscript.

My normal rate for copyediting services is $6 per page (billed as a complete project). Normal turnaround is under a week for shorter manuscripts (less than 50pp).

Line Editing

Line editing (or heavy copyediting) is appropriate for manuscripts that require more intensive corrections or rewriting, including revisions or reorganization at the sentence level.

Depending on the complexity of the required corrections, my normal rate for heavy copyediting ranges from $10 to $12 per page (billed as a complete project). Normal turnaround is under a week for shorter manuscripts (less than 50pp).

Proofreading

Proofreading is the final stage of the editing process. It occurs when a manuscript is ready for final checks, including for typographical errors, problems with typesetting or layout, and page makeup issues. When appropriate, it also involves comparing the latest stage of the project to earlier drafts to make sure that changes have been made correctly.

My rate for proofreading services is normally $3 per page. Normal turnaround is under a week for medium-length manuscripts (less than 100pp).

Content Editing

Also called substantive editing, content editing involves making significant changes to a manuscript, including rewriting and reorganizing the text. Content editors also work with authors to continue developing their ideas at earlier stages in a project. In many ways, a skilled content editor is like a silent partner working alongside you to take a project from an early stage to a complete draft.

Content editing is my favorite type of editing. I find it deeply fulfilling to help authors hone their ideas, refine their initial drafts, and discover the perfect language to convey their vision.

My rate for content editing depends on the length, complexity, and timeframe of the project, but generally ranges from $16 to $18 per page (billed as a complete project). If the client prefers, I also bill hourly for content editing.

Miscellaneous Services: Research, Permissions, Manuscript Evaluation

I am available to assist in other aspects of a writing project, including conducting research, obtaining permissions (e.g. for copyright), providing formal manuscript evaluation, fact checking, and so forth. For such services, I generally charge an hourly rate depending the nature of the work. My rate varies from $36 to $55 per hour depending on the complexity, experience, and expertise required for the task.

Rush Jobs

For extremely quick turnarounds (in the magnitude of days), I may charge an additional 20-100%, depending on the details of the job. Please inquire to see if I am available for immediate turnaround.

Details for Editorial Work

For editors, "one page" always equals 250 words (the length of one standard manuscript page).

I require a sample of the manuscript (3-5pp) before completing an editorial agreement, so that we can agree on the depth of editing necessary and desired.

I normally return .doc or .docx files, but I am more than happy to return edited work in other formats (.pdf, .pages, .html, and so forth) by arrangement. I always return one marked copy (e.g. with track changes enabled and comments added), one clean copy, and a cover letter summarizing changes and recommending future steps.

As often as possible, I quote a total project cost for all desired editorial work rather than working by the page or by the word; it's more honest for both of us. I accept payment through PayPal and other digital means, as well as other methods by agreement.
Writing and Consultation

Consultation

I am available for consultation regarding any topic within humanities education, editing, publishing, teaching, or related topics. Please contact me to find out whether my expertise may be of help to you and to inquire about rates!

Writing for Hire

I am available to produce written work for hire. My rate for fiction ranges from 4-20¢ per word, depending on the nature of the work. My rate for nonfiction or ghostwriting is 40¢ per word. My rate for comic or graphic novel writing is $70 per page. Samples of my written work are available upon request.